"It is impossible for a lover of cats to banish these alert, gentle and discriminating little friends, who give us just enough of their regard and complaisance to make us hunger for more."
-Agnes Repplier, American essayist
ABOUT US...
We are an all volunteer 501(c)(3) non-profit organization dedicated to the non-lethal control of cats in Rockbridge County, VA. We were instrumental in the spaying and neutering 493 cats in 2014, and so far in 2015 we have spayed/neutered 117 bringing our grand total since 2005 to 2387 spays/neuters. In addition Cats Unlimited has found homes for 434 cats and kittens since 2005.

OUR MISSION...
Our mission is to save lives by providing our community with a non-lethal approach to resolving the cat and kitten overpopulation problem that plagues our local shelter and residents. One by one we can and are making a difference. We strive to meet our objectives by offering a low cost spay and neuter program and a rescue and adoption service.
VISIT US ON FACEBOOK...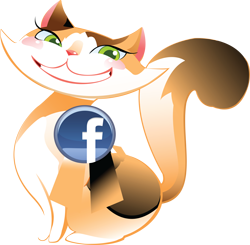 CONTACT US...
Our e-mail address is help@catsunlimited.org
Our phone is 540-458-2287. Please leave a message and one of our volunteers will call you back.
Our mailing address is P.O. Box 484, Lexington, VA 24450